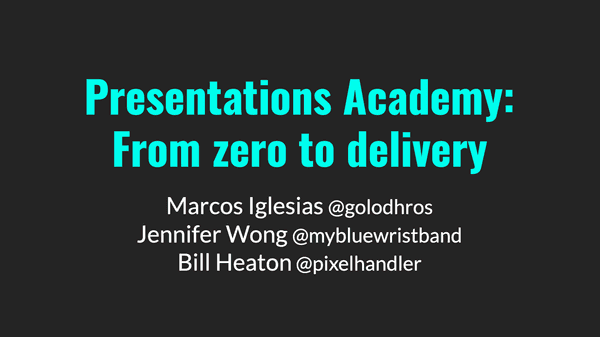 Presentations Academy, From zero to delivery
Presented on March 18, 2019
Description
Sick of telling yourself that you are not made for public speaking? Do you feel that with a bit of help and some work you could be the one giving the talk at this conference?
Don't feel lonely, this happens to a lot of us. Even if we know that nobody can get to their full potential without public speaking skills.
In this workshop, we will help you go over the process to become a conference speaker. From ideation to delivery we will teach you the essentials of every step, challenging you to come along and get out the session with a draft of the whole process.